I am so excited to have my first guest blogger on Art Fashion Fun today! Sarah Johnson will be taking over and teaching us alllllll about how to make your southern babies and toddlers look like they stepped out of a boutique without paying boutique prices. Considering I do not have a child, this is not my area of expertise. However, Sarah has two adorable baby girls that are 14 months and 4 years old. They are constantly dressed to perfection, and Sarah knows the way to make this happen on a budget. She is sharing the most helpful info today that makes me want to go buy baby/toddler things.
A little background info- Sarah and I basically lived parallel lives, 10 years apart. She was a Tridelt at the University of Alabama, lived in a house on 1525 Bryant Drive, lived in the DDD house, and then became a teacher in Huntsville. Ten years after Sarah did all of these things, I followed suit. We ended up meeting each other when we were teaching at Martin Luther King, Jr. Elementary School in Huntsville, Alabama. She is actually the reason Parker and I met in Huntsville! We were fast friends and have kept in touch since I moved away in 2014. She has the best taste when it comes to little girls' clothing, and I feel certain you will agree with me when you see the photos below. I will let Sarah take it from here!
How to Get a Deal
Shop online sales during holidays (ex: buy summer/fall clothes for the next year when they are highly discounted at the end of fall)
Join Facebook resale groups (ex: Smocking Hot Mamas, Smocked Boutique Resale, Smocks Rock). People either sell these items with tags still on or in very good condition. Lingo on these sites: TTS- true to size, EUC- excellent used condition, VGUC- very good used condition, GUC-good used condition
Join a "closet mom" group on Facebook. These moms buy new clothes and sell all the time (before their kids even wear the items), and they will be highly discounted. You can find these moms on the Resale sites.
Buy summer/winter clothes at your local boutiques when highly discounted at the end of season (ex: buy Christmas pjs and outfits after Christmas in a size up for the next year; if they don't fit the next year, then sell them)
Follow Instagram accounts and join Facebook groups like Smockingbird, Cecil and Lou, Posh Pickle, Sweet Baby Tutu, Smocked Auctions (can earn points when you buy from them), Smocked Overtocks (sell Shrimp and Grits clothes at a discount)
If you love The Beaufort Bonnet Company, Matilda Jane, or other brands that are a little more expensive, buy from other moms (they hold up so well), host a show and get credit, or find someone on Etsy that makes bonnets just like TBBC -Sew You Monograms on Etsy makes bonnets exactly like TBBC and for half the price. Also, on Facebook there are pages dedicated to reselling these brands only. Join them! Matilda Jane Resale, TBBC Resale, Shrimp and Grits Resale, and so on...
Buy Blanks!!! There are many different Blanks companies, like Blanks Boutique and A&E Blanks. They have cute, good quality clothes that come blank. They are a good price and you can take them to a monogrammer to make them cute! I always stock up on Blanks Boutique goodies right before summer time for gingham bikinis, matching cover ups, shirts, and dresses for my girls. They average around $8 an item. I take them to my monogram lady and she puts their names on them. Or she will put cute little summer items, like watermelons and sailboats, on the clothes and then I have 5-6 outfits for each girl for the summer. Best of all, I don't care if they get messed up because they were cheap. **
Buy garanimals shirts from Walmart (and monogram) and use Blanks shorts or bloomers from other outfits to pair with. So cute!
Buy rash guards from Walmart, have monogrammed to match the bottoms of a Blanks bikini or any bikini - and you have another cute swim suit!
**I like Blanks Boutique the best because they ship really fast. They are based out of Alabama. And they come with swatches if you order shirts and shorts, so your monogrammer can have material to appliqué.
>Be Mine dresses bought new from a Facebook resale group
>The Beaufort Bonnet Company jumper bought from a Closet Mom on Facebook for $22 ($70 originally) with Shrimp and Grits blouse and pink saddle oxfords
>Dresses bought from Smockingbird
>Outfit bought from Posh Pickle on Instagram
>Dress by Matilda Jane- buy one and it will last two seasons
>Bonnets identical to The Beaufort Bonnet Company bought from a local lady in Huntsville- Erin Broom with Broom Stitch- for a fraction of the price of TBBC.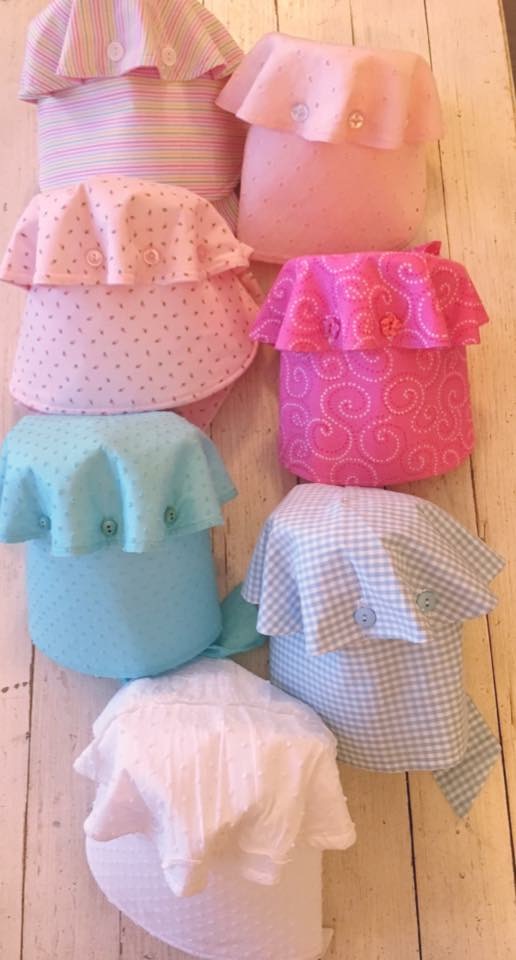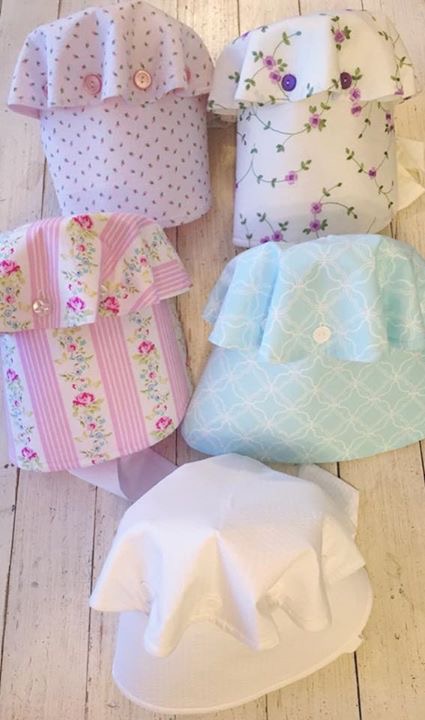 >Mix and match tops and bottoms:
>Blanks Coverups and Walmart Rash Guards:
Baby Deals and Fave Brands
I absolutely LOVE Kissy Kissy (runs pretty TTS) on a baby! Their converter gowns are the best and worth the money. Both of my girls lived in KK for the first 6 months of their lives. There is a KK resale page on Facebook or just buy them at your local boutique. These are worth the money. Register for them bc people love giving KK as baby gifts and then you don't have to buy! (1st group of photos below)
Buy Blanks Boutique gowns and bubbles and have them monogrammed! So so comfy, great for daycare, bumming around the house, or really anywhere. (2nd group of photos below)
Angel Dear is a sweet brand of clothes and blankets/lovies. They sell on Zulilly so that's a great place to stock up on a lot of items.
Silkberry is similar to Kissy Kissy, very soft and sweet. I didn't personally own many, but people rave about this brand.
Carters (runs a size small) always has the best PJs! I still buy the footed pjs for my 4 year old. They also sell at Costco and Sam's, so those are great places to stock up on Carters PJs.
Cat and Jack (at Target)
>Kissy Kissy:
Smocked Corner
I LOVE smocked bubbles, dresses and just about anything, as many Southerners do. My favorites are:
Feltman Brothers (classic)
Carriage Boutiques
Remember Nguyen
Shrimp and Grits
Vive La Fete
Zucchini
Petit Bebe
Anavini
Le Za Me
Silly Goose
Three Sisters
>Outfits from Remember Nguyen bought on huge sale at Christmas time
>Blanks Boutique shirt with farm scene on the left; Shrimp and Grits bubble on the right (bought from another mom locally for $15)
>Hand made smocked watermelon dress made by a local lady
Must Haves
Jeffries Tights for winter (from baby to 4 years old)- amazing to wear under dresses and tops! Can buy on Amazon or buy when your local boutique has a sale.
Kissy Kissy converter gowns, or basically any Kissy Kissy outfit for a baby
Little Girraffe silky pillow and blanket for a baby! Must have!
Wee Ones bows- they have all sizes and all colors
Carters footed pajamas
Blanks Boutique shirts, gowns, bubbles, and shorts
Widgeon coats (from baby to 4 years old)
Bob stroller
Skip Hop diaper bag
>Jeffries Tights
>Widgeon Coats (Also, monogrammed hat in second photo is from The Beaufort Bonnet Company. It has lasted several years, and I highly recommend it.)
Shoes
Freshly Picked moccasins for baby to walker or bobux are good "crib shoes" too for non- walkers. I like a barefoot baby the best though!! (Until they can walk)
Keds(t-strap)! Can't beat Keds, especially for toddlers to 4 year olds and beyond in daycare/school
L'amour and Footmates for dressier shoes (double t-strap- so cute)
Old Soles
San Suns (the best summer sandals)
Bobux Crib Shoe
Saddle Oxfords
Livie and Luca
Keens (water shoes)
>Pink moccasins from Zulily
If you have any questions, comment below and Sarah will get back to you! And if you have any other suggestions on shopping for babies on a budget, please comment below and fill us in!
Huge thanks to Sarah for her partnership on this post! I am always looking for deals, and I am so grateful Sarah has taught me her ways before I have any kids of my own. Hope this helps any of you mamas, soon-to-be mamas, baby shower shoppers, or grandmothers!